A Visit to the Capital of Portugal Lisbon

Those who are on holiday in Portugal should also visit the capital of the country. The city of millions of inhabitants is certainly not a city where one spends the whole holiday, but it is worthwhile for a day excursion or a city trip. From Algarve, one gets to the capital of Portugal in less than 3 hours. To get to the city, it is either posible over the bridge Ponte de 25 de Abril or the bridge that is opened since the year 1998 Ponte Vasco da Gama. This new bridge crosses the Tejo on a total of 17 km; of course, there is to pay toll for the transfer.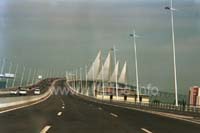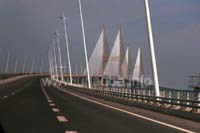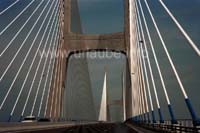 Lissabon itself is a city of contradictions, as it is inviting and deterrent at the same time. The old town life and the beautiful pedestrian areas in the n im Baixa-district are inviting. But the traffic, the noise and the smog over the city are deterrent. By crossing the huge bridge Vasco da Gama one thinks to get to a highly modern metropolis; but in the oldtown districts one feels like being 50 years back in time.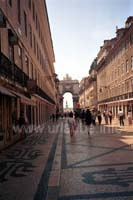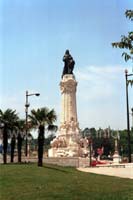 Avenida da Liberdade is a main street of Lissabon that leads from Parque de Eduardo VII up to the Baixa-district; This shopping mile once competed with the Champs-Ellysées, but it lost significance and glory. But a walk on the Avenida da Liberdade is still interesting, specially because one finds some shade and relaxation underneath the abundant trees. At the end of the Avenida da Liberdade, a small finucular leads up to the Miradouro de São Pedro de Alcântara. From here, one has a wonderful view to the fortification Castelo de São Jorge at the front.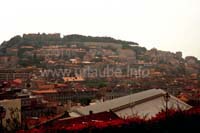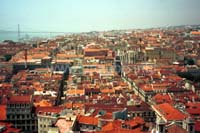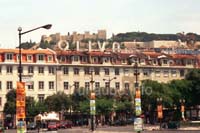 The city district Baixa is an area that emerged from the drawing board in which the roads cross rectangular to each other like a grid square; As boring as this might sound, as pleasant and vivid is this district, as one can comfortably go for shopping here. Here, one is not annoyed by traffic noise and it is possible to to have a cup of coffee in one of the many street coffee bars.
As a visitor of Lissabon one should not miss to go from the old moors district, the Alfama, up to the Castelo de São Jorge. From this fortification, one has the best view over the city and the river Tejo. Unfortunately, the nice view already ends long before the actual horizon due to the permanent exhaust gas and the haze dome over the city.